Why DIFS Outshines Competing Schools?
Introduction:
In the competitive realm of fitness education, there is one institution that stands out for its exceptional service, innovative approach, and a rapidly growing student community. DIFS (Duke Institute of Fitness and Sports) has taken the fitness education landscape by storm, attracting an impressive number of 960 enrolled students. This remarkable achievement is a testament to the unparalleled quality of education and comprehensive support provided by DIFS. In this blog, we will delve into the core values and unique advantages that make DIFS the preferred choice for fitness enthusiasts seeking a transformative educational experience and why DIFS Outshines Competing Schools.
Cutting-Edge Technology:
One of the key factors that sets DIFS apart from other fitness schools is its emphasis on technology. By leveraging a world-class Learning Management System (LMS), DIFS ensures that students have access to the latest tools and resources to enhance their learning experience. The LMS provides a seamless platform for interactive coursework, video tutorials, and real-time feedback, empowering students to grasp concepts more effectively and apply them in practical scenarios. At DIFS, technology is not just a buzzword; it is an integral part of the educational journey
Experienced Faculty:
Another distinctive feature of DIFS is its exceptional faculty. With over 15 years of experience in the fitness industry, the professors at DIFS bring a wealth of practical knowledge and expertise. Their guidance and mentorship go beyond textbook theories, providing students with real-world insights and preparing them to excel in their careers. The faculty's dedication to academic excellence and professional development is a testament to DIFS's commitment to delivering the highest quality of education.
Flexibility for Success:
Recognizing the demands of today's fast-paced world, DIFS offers online programs that provide students with the flexibility to study at their own convenience. Whether you're a working professional or a full-time student, DIFS understands that life can be challenging to navigate. With their online courses, you can pursue your passion for fitness without compromising other commitments. This flexibility enables students to balance their education with work, family, and personal pursuits, making DIFS an ideal choice for those seeking a well-rounded fitness education.
Thriving Community:
At DIFS, education extends beyond the classroom. By becoming part of the DIFS community, students gain access to a network of like-minded individuals who share a common goal of excelling in the fitness industry. This vibrant community fosters collaboration, networking, and support, providing students with a solid foundation for future challenges. DIFS believes that education is not just about acquiring knowledge but also about building connections and relationships that can last a lifetime.
Recognition and Accreditation:
DIFS's commitment to excellence has earned it the prestigious title of a CEU Preferred Program Provider recognized by the International Sports Sciences Association (ISSA). This recognition solidifies DIFS's position as a leader in fitness education, ensuring that students receive a globally recognized certification upon completion of their programs. The ISSA's endorsement further affirms the quality of education and training provided by DIFS, setting its graduates apart from the competition.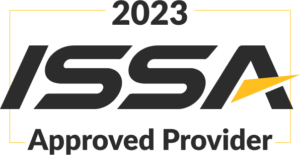 Conclusion:
With 960 enrolled students and an unwavering commitment to excellence, DIFS has positioned itself as a frontrunner in the field of fitness education. Through cutting-edge technology, experienced faculty, flexible learning options, and a thriving student community, DIFS offers an unparalleled educational experience that equips students for success in the fitness industry. The significant number of enrolled students is a testament to the trust and confidence that aspiring fitness professionals place in DIFS. Join the ranks of those who have experienced the transformative power of DIFS and embark on a journey that will shape your future in the fitness world.