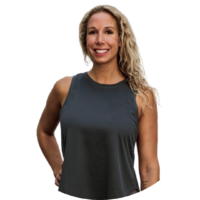 Lara Bogdanović
BA (Hons.) Public Relations, Advertising and Media Studies ,Middlesex University, Dubai, UAE
Module: Practical Knowledge in Fitness
Lara is a full time yoga teacher based in Dubai, UAE. She left corporate career in 2014 to fully dedicate her life to the wellness and fitness industry. She currently teaches at some of Dubai's leading gyms and yoga studios.
Lara is certified with more than 500 Hrs. of yoga training in India and Bali, and more than 8 years of teaching and coaching experience.
She believes that people of all ages and backgrounds can experience life changing, health benefits of integrated movement when practiced regularly and correctly and through the targeted exercise stay injury and pain free.
Through yoga and personal training focused on precision and alignment, she guides and assists each client respecting their individual needs to promote their physical and emotional well-being.
Education and Certification:
BA (Hons.) Public Relations, Advertising and Media Studies ,Middlesex University, Dubai, UAE
200 Hrs. RYT Tattva Yoga – Rishikesh, India 2014
300 Hours Level 2

 

Teacher Training –  8 Limbs Yoga, Bali, 2016